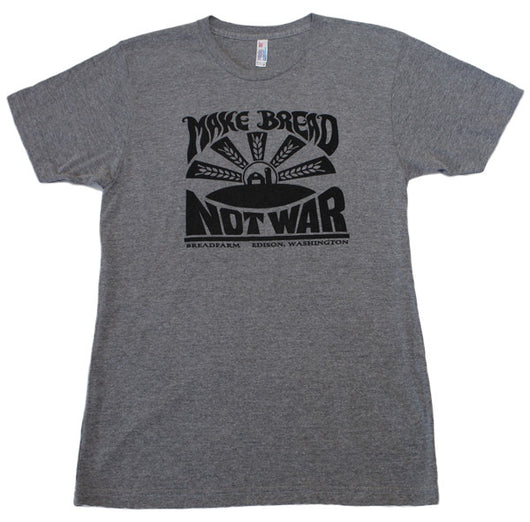 make-bread-not-war-tee-adult-unisex
Regular price $25.00 Sale
Get ready to impress your friends by being the first one on the block with an official Breadfarm "Make Bread not War" tee!
These tri-blend tees are made for comfort and durability. Best of all, they allow the wearer to show support for two noble causes - artisan bread and world peace!

Available in athletic grey.  
Unisex TRI BLEND Sizing
XS chest to fit 31"-34"
S chest to fit 34"-37"
M chest to fit 38"-41"
L chest to fit 42"-45"
XL chest to fit 46"-49"
XXL chest to fit 50"-53"