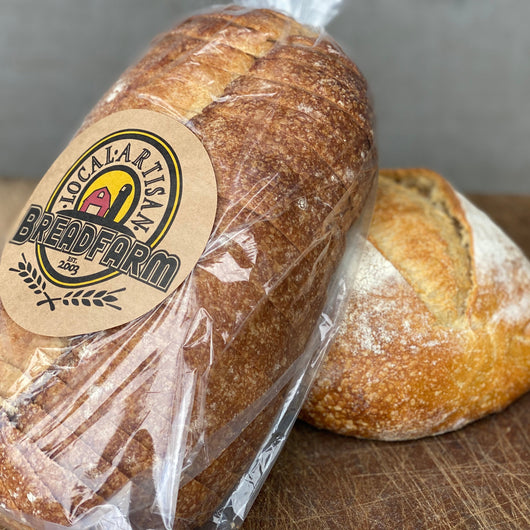 Adopt ~ a ~ loaf Skagit Food Banks
Your purchase of an Adopt~a~Loaf Skagit Food Banks will help supplement Skagit Food Distribution Center who provides food to partner food banks and meal programs throughout our county.  For every 12 loaves donated, Breadfarm will throw in the 13th loaf to create a "bakers dozen".
We will be sending our Samish River Potato Bread, with its great keeping qualities, this loaf is made with 44% local flour from Cairnsprings Mill and locally grown Skagit Valley.  
Breadfarm opened in 2003 in the small village of Edison and has been providing bread to local area food banks since we opened.  We take pride in our community, our staff and our suppliers.  By sourcing locally, we keep our money right here in the beautiful Skagit Valley.  To support our local grain economy, we purchase over 60% of our flour from Fairhaven Flour Mills in Burlington and Cairnsprings Mill at the Port of Skagit.  Each loaf we make is naturally leavened, carefully tended by our bakers before being baked in a hearth stone oven.  
Share the loaf ~ share the love.   XX Renee & Scott